Keynote Speakers on Dec.13th ,2022 Grand RE2022 International Conference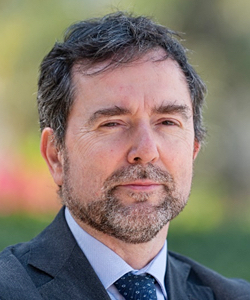 Paolo Frankl is Head of the Renewable Energy Division at the International Energy Agency (IEA), which he joined in 2007. Dr. Frankl leads the IEA's work on renewables, providing analysis and advice on policies, markets and technologies to 31 Member and 10 Association countries.
A physicist by training, Dr. Frankl holds a Ph.D in energy and environmental technologies from the University of Rome and has been post-doc Marie Curie research fellow at INSEAD business school in Fontainebleau, France. Dr. Frankl has 30 years of experience working on renewable energy systems and markets, life cycle assessment and eco-labeling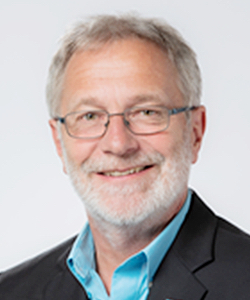 Martin Keller, Ph.D.
Director、National Renewable Energy Laboratory
He has served as Director of the National Renewable Energy Laboratory (NREL) and President of the Alliance for Sustainable Energy, the company that operates NREL for the U.S. Department of Energy, since 2015. Under his leadership, the number of full-time employees at NREL has increased by more than 32%. Martin is a visionary leader who is committed to people, teams, and partnerships. He innovatively and pragmatically applies private sector best practices at NREL to achieve game-changing scientific outcomes. Working collaboratively with his leadership team, Martin developed a strategy for NREL focused on three key initiatives: integrated energy pathways, circular economy, and electrons to molecules. This strategy drives advanced scientific research, programs, projects, and partnerships at NREL. For example, NREL's partnership portfolio—which includes Eaton Corporation, Wells Fargo, Hewlett Packard Enterprise, the New York State Energy Research and Development Authority, and more than 900 private and public sector organizations—has generated over $1 billion of research and development for the Laboratory.
From 2006 to 2015, Martin led energy, biological, and environmental research programs at the Oak Ridge National Laboratory (ORNL). His efforts culminated in his being promoted to serve as the Associate Laboratory Director for the Energy and Environmental Sciences Directorate during his last six years at ORNL.
Earlier In his career, Martin's dedicated work in a variety of research management positions at Diversa Corporation enhanced and developed the microbiology expertise of this biotech company.
Currently, Martin is a Fellow of the American Association for the Advancement Science (AAAS), and he recently retired as chair of the AAAS Industrial Science and Technology Section. In addition, he is a member of the Scientific Advisory Council for Julich Forschungszentrum and serves on numerous other scientific advisory boards.
Martin received his Ph.D. in Microbiology from the University of Regensburg, Germany.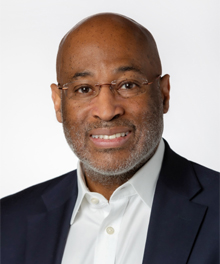 Biography of Peter F. Green
Peter Green is the chief research officer and the deputy laboratory director for Science and Technology for the National Renewable Energy Laboratory (NREL). He also is a Senior Vice President for the Alliance for Sustainable Energy.
Green began his career at Sandia National Laboratories where he spent a decade, after earning his Ph.D. from Cornell University, in materials science and engineering in 1985. Prior to his appointment at NREL in 2016, Green was the Vincent T. and Gloria M. Gorguze Endowed Professor of Engineering professor, and chair of the department of Materials Science and Engineering (MSE), as well as professor of chemical Engineering, and of applied physics at the University of Michigan (UM), Ann Arbor. Green also served as the Director of the DOE Energy Frontier Research Center – the center for solar and thermal energy conversion. Prior to his appointment at UM, he was the BF Goodrich Professor of Materials Engineering, and Professor of Chemical engineering at The University of Texas at Austin.
Green is a former president of the Materials Research Society (MRS). He was elected by his peers to the status of fellow of the American Physical Society, the Royal Society of Chemistry (United Kingdom), the American Association of Arts and Science, and of the MRS. He is the 2022 Distinguished Alumnus of the MSE department, Cornell Univ. Dept., and a recipient of the Secretary's Achievement Award, U.S. Department of Energy.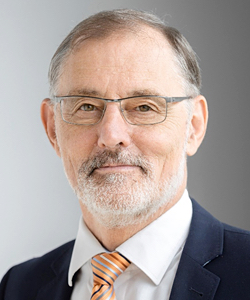 Prof. Dr. Andreas W. Bett is director of the Fraunhofer Institute for Solar Energy Systems ISE in Freiburg, Germany and operates the chair "Solar Energy Materials and Technologies" in the Faculty of Mathematics and Physics, University of Freiburg. He received the Dipl. degree in physics and the state examination in physics and mathematics from the University of Freiburg, Germany in 1988 and 1989, respectively and the PhD degree in physics from the University of Konstanz, Germany in 1992. He joined the Fraunhofer Institute for Solar Energy Systems, ISE in 1987. In 1993 he became the head of the group "III-V –epitaxy and solar cells". From 2007 until 2016 he was division director "Materials – Solar Cells and Technology" and from 2009 until 2016 he was deputy director of the institute. In 2017 he was appointed director of the institute.
The main areas of research of Prof. Dr. Andreas Bett include materials for photovoltaic cells, epitaxial growth of Si and III-V semiconductors, development of tandem solar cells and characterisation techniques for advanced solar cell devices. Furthermore, he develops concentrator module and systems and is involved in field testing.
For his scientific achievements he was honored with several prestigious prizes. He has organized several international conferences and served in many scientific committees. He was also co-founder of the company Concentrix Solar in 2006 and in 2015 of the company NexWafe.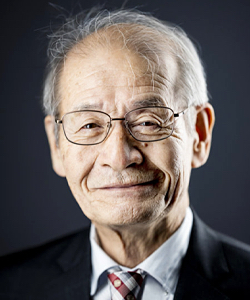 Dr. Akira Yoshino, The Nobel Prize in Chemistry 2019:
Affiliation at the time of the award was Meijo University, Nagoya, Japan, and Asahi Kasei Corporation, Tokyo, Japan. Prize motivation is "for the development of lithium-ion batteries." He was born in Suita, Japan. After studying technology at Kyoto University, he began working at the Asahi Kasei chemical company in 1972. Since 2005 he has headed his own laboratory at Asahi Kasei. Yoshino received his doctorate at Osaka University in 2005 and has been a professor at Meijo University since 2017. In March 2020, he was assigned to Director of Global Zero Emission Research Center, established by AIST, National Institute of Advanced Industrial Science and Technology. The center bears significant responsibility to create innovation to realize the fundamental policy of Japan, that is, to reduce stock-based CO2 accumulation in the past to "Beyond Zero" by 2050.
Regarding the work of Nobel Prize, to store the electrical energy in batteries is a key factor in solving the world's energy supply. The element lithium is useful in batteries since it willingly releases electrons. In 1985 Akira Yoshino developed a battery with an anode of petroleum coke, a carbon material which, at a molecular level, has spaces that can house lithium ions. This was the first commercially viable lithium-ion battery. Such batteries are widely used in electrical equipment, for example mobile phones and electric cars.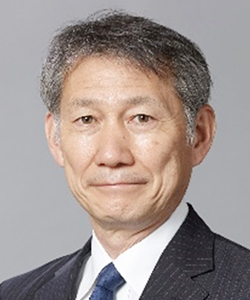 Mr. Shin Hosaka has served as Commissioner of the Agency for Natural Resources and Energy at the Ministry of Economy, Trade and Industry (METI) since July 2020. As head of the agency, he oversees all areas of energy policy including developing Japan's Strategic Energy Plan, assuring secure energy supply, regulating the electricity & gas sectors, as well as promoting renewable energy and conservation.
Mr. Hosaka previously served as Director-General of the Trade and Economic Cooperation Bureau. As head of the Trade and Economic Cooperation Bureau. He supervises policy planning and implementation in the areas of trade promotion, technical cooperation, investment facilitation, trade control and trade remedies.
In his previous role as Director-General for Natural Resources and Energy Policy, Agency for Natural Resources and Energy, he formulated export policy for energy-related infrastructure and international negotiations concerning energy policies, and established a domestic system for ensuring stable supplies of resources and energy.
During his career, he has held various posts, including Deputy Director-General of the Industrial Science and Technology Policy and Environment Bureau, Senior Planning Officer for Personnel of the Secretarial Division, Minister's Secretariat; Director of the Retail and Wholesale Commerce Division, Business Support Department, Small and Medium Enterprise Agency; Director of the Petroleum and Natural Gas Division, Natural Resources and Fuel Department, Agency for Natural Resources and Energy; Director of the Automobile Division, Manufacturing Industries Bureau; Director of the Corporate Affairs Division, Economic and Industrial Policy Bureau; Director of the General Policy Division, Agency for Natural Resources and Energy; and Director of the Secretarial Division, Minister's Secretariat.
Mr. Hosaka is a graduate of the University of Tokyo's Department of Economics, Faculty of Economics, and also studied at the University of Michigan in the United States.
He was born on May 2, 1963, in Chiba.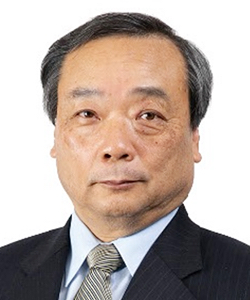 Takayuki Ueda is President & CEO of INPEX CORPORATION, Japan's largest oil and gas exploration and production company. He has served in this capacity since 2018 and has more than 30 years of experience in the energy industry and international affairs.
Prior to joining INPEX in 2017, Mr. Ueda was a career bureaucrat at the Ministry of Economy, Trade and Industry (METI) of Japan, where he most recently held the posts of Director-General of the Agency for Natural Resources and Energy and Vice Minister for International Affairs. During his tenure of these positions, he took the lead on energy and trade negotiations with foreign governments.
In January 2021, Mr. Ueda announced INPEX's strategy towards a "Net Zero Carbon Society by 2050" and has since led the company's transformation and growth to deliver a competitive advantage in the energy transition. Under his leadership, INPEX has accelerated the decarbonization of its core upstream business operations while shaping itself as an innovative pioneer of energy transformation and reducing emissions through carbon capture and storage and projects centered on clean energy such as hydrogen and renewables.
Mr. Ueda is a graduate of the University of Tokyo's Faculty of Law. He also holds a Master of Laws from Washington State University.