Report of Previous Event in 2017
| | |
| --- | --- |
| Show Title: | RENEWABLE ENERGY 2017 EXHIBITION |
| Dates: | July 5 (Wed.) – 7 (Fri.), 2017 10:00 ~ 17:00 |
| Venue: | PACIFICO YOKOHAMA |
| Organized by: | Japan Council for Renewable Energy |
| Simultaneous event: | PVJapan2017 |
| Number of Exhibitors: | 196 companies and organizations |
| Number of Booths: | 474 |
| Number of Visitorss: | 26,938 |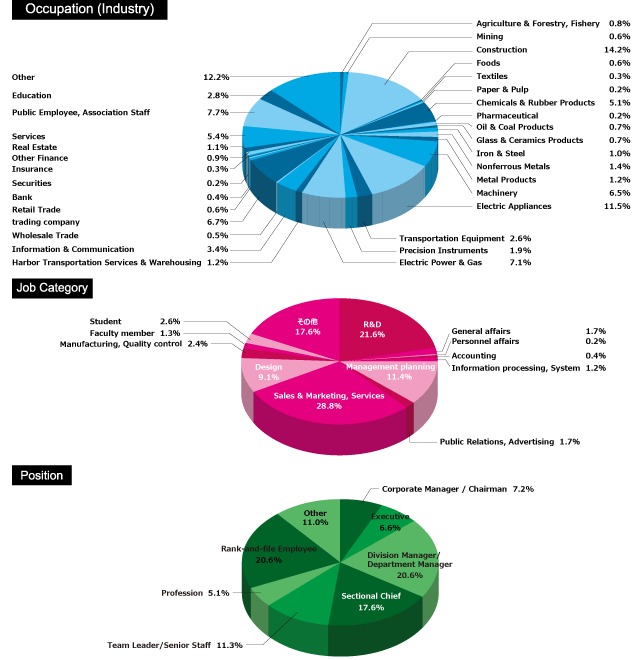 Renewable Energy World Fair 2017 Exhibitor List
as of June 30, 2017
RENEWABLE ENERGY 2017 EXHIBITION
Agency for Natural Resources and Energy
Central Research Institute of Electric Power Industry, Environmental Science Research Laboratory
City of Yokohama
Communal Hydro Energy, Inc
DCNS ENERGIES
EKO Instruments Co., Ltd.
Embassy of Italy, Tokyo - Trade Promotion Section
AC-TEC Ltd.
ASCOT INDUSTRIALSrl
BIOGASMART Srl
BIOGASMETANO Srl
ESPE Srl
INFRASTRUTTURE SpA
Nidec ASI SpA
RM IMPIANTI Srl
SOLARMAKER Srl
SOLARSPOT INTERNATIONAL Srl
THE ENERGY AUDIT
ZECO DI ZERBARO E COSTA E C. Srl
FujiSankei Business i
Fukushima Renewable Energy Institute, AIST
Fukushima Pref.
Koriyama City
GPSS Holdings Inc.
Hydropower Academy
Asia Air Survey Co., Ltd.
CEM CO., LTD.
CHUETSU INDUSTRY CO., LTD.
EAML Engineering Co., Ltd.
Mibugawa Power CO.
NIPPON ENGINEER CO., LTD.
OTS CO., LTD. / ORIGIN ELECTRIC CO., LTD.
TANAKA HYDROPOWER CO., LTD.
The Tokyo Electric Generation Company, Inc.
JAG Seabell Co., Ltd.
Japan Council for Renewable Energy (JCRE)
GRAND RENEWABLE ENERGY 2018 INTERNATIONAL Conference
JAPAN FLOW CONTROLS CO.,LTD.
Japan Oil, Gas and Metals National Corporation
Japan Geothermal Association
Japan Science and Technology Agency
Japan Solar Cooking Association
Japan Weather Association
Japan Wind Power Association

Kodensya Co.,Ltd.
JMA Consultants Inc.
Mavel, a.s.
Japan Small Hydropower Co., Ltd.
Mirai Aqua by HIDAKAYA Co., LTD.
New Energy and Industrial Technology Development Organization
NIPPON KOEI CO., LTD.
Nortek Japan
PV Owner Network, Japan
Renewable Energy Industrialization Promotion Committee, Kyushu Regional Strategy Council
Renewable Energy Promoting People's Forum
NPO Ecotech
NPO ESCOT
f-planning, Inc.
fu-fu-tai
Kamishishizenjuku
OnWave Corp.
Saga Prefectural Government
Institute of Ocean Energy, Saga University
SENRYO Co.,Ltd
Shizen Energy Inc.
GUGLER Water Turbines GmbH
TAIKO KIKAI INDUSTRIES CO., LTD.
TEIKOKU ELECTRIC MFG. CO., LTD.
TERADA IRON WORKS CO., LTD.
The Environmental News
Tiki-Tak Co., Ltd.
TOA GROUT KOGYO CO., LTD.
TOHOKU SMALL HYDROPOWER CO., LTD.
Wind19 Inc.
WWS-JAPAN Co., Ltd.
WWS Wasserkraft GmbH&Co KG
E-SELECT Ltd.
KUHN GmbH
Academic Gallery
Aichi Institute of Technology Eco-electric Power Research Center
BIOMASS SHORE, Graduate School of Agricultural and Life Science, The University of Tokyo
CHUBU Univ., YASUBAYASHII LAB. - Minna denryoku Ltd., Joint Reserch Project
JAPAN SOLAR ENERGY SOCIETY
JAPAN WIND ENERGY ASSOCIATION
Morita Group, TOKYO UNIV. OF AGRICULTURE
Naka Fusion Institute National Institutes for Quantum and Radiological Science and Technology
North Japan Research Institute for Sustainable Energy, Hirosaki Univ.
OGURA Lab, Dept. of Urban Environment Systems, Chiba Univ.
Power and Energy LAB., Department of Electrical Engineering, College of Science and Technology. Nihon UNIV.
RE Lab., SEAS, National Univ. of Mongolia
Shibaura Institute of Technology, Energy and Environmental Technology Lab.
TATSUHIKO NAGATA (INDIVIDUAL MEMBER OF JAPAN WIND ENERGY ASSOCIATION)
The Geothermal Research Society of Japan
Tokyo Denki UNIV. School of Engineering, Green Energy LAB.
WASEDA UNIV. DEPT. of APPLIED MECHANICS MIYAGAWA LAB.