Area6 Biomass Utilization & Conversion
Biofuels (Bioethanol, BDF, Bio-jet fuel)
Session Chairs
Dr.Yang Yingnan
Dr. Kinya Sakanishi
Hydrothermal Technology, Pyrolysis and carbonization
Session Chairs
Dr. Kenji Imou
Dr.Yukihiko Matsumura
Invited Speech
Session Chairs
Dr. Yukihiko Matsumura
Dr. Kinya Sakanishi
CLICK HERE !!
Bioresources as New Oil for Carbon Neutral  Biohydrogen Production from Solid and Liquid By-product
Prof. Dr. Eniya Listiani Dewi.
Research Professor at National Research and Innovation Agency (BRIN) of Indonesia. After obtained the Bachelor, Master and Doctoral degree from Applied Chemistry Department of Waseda University Japan on 2003, she is involved for more than 20 years on proton exchange membrane fuel cells development, bioenergy, hydrogen production technology, including catalyst and ionic membrane research. She has more than 200 publications and received more than 30 awards on science, engineering and technology fields, such Asia Excellence Award, The Habibie Award, General Electric Company Award, Engineering Award, BJ Habibie Technology Award, etc. As a JSPS Fellow, she got the Mizuno Award and Koukenkai Award.
She was recognized as Board Director of International Association Hydrogen Energy (IAHE), founder and chairperson of Indonesia Fuel Cell and Hydrogen Technology (IFHE), member of Indonesia National Academy of Science (AIPI) and the president of Indonesia Polymer Society (HPI). Currently, she is serving the government communities on energy transition policy.
Dr. Eniya Listiani Dewi
Indonesia
BRIN(National Research and Innovation Agency of Indonesia)
Sustainability, Biomass Refinery
Session Chairs
Dr. Takuyuki Yoshioka
Dr. Kinya Sakanishi
Invited Speech
Session Chairs
Dr. Kinya Sakanishi
Dr. Yukihiko Matsumura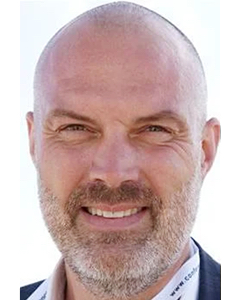 Lasse Rosendahl, PhD
Aalborg University · Department of Energy Technology
Lasse A. Rosendahl was born in Ribe, Denmark, in 1967. He received the M.Sc. and Ph.D. degrees in mechanical engineering from Aalborg University, Aalborg, Denmark. From 1998 to 1999, he was with the Department of Energy Technology, Aalborg University, as an Assistant Professor, and as an Associate Professor from 2000 to 2007. In 1999, he was employed with Research and Development Department, Grundfos A/S. He has been a Professor with Aalborg University since 2007, and until 2020, he headed the Advanced Biofuels at the department. In 2020, he became head of department at AAU Energy His current research interests include thermochemical biomass conversion technologies, liquid biofuels and novel energy technologies, including modeling, simulation, and design with a focus on optimized efficiency.
The mission of the Advanced Biofuels research group is to develop innovative and energy efficient thermochemical conversion processes for biomass feedstocks producing high grade bio-fuel products. In near and long term perspective biomass will become key as a source for renewable fuels and intermediates for carbon containing products. The biomass research programme is dedicated to adding value and sustainability to a wide range of products and to provide a viable route to large scale, sustainable production of biofuels. . See more here: www.energy.aau.dk
Dr. Lasse Rosendahl
Denmark
Aalborg University
Area7 Hydrogen and Fuel Cell
Opening Remarks
Dr. Tatsuoki Kono
Japan
The University of Tokyo
Session Chairs
Dr. Masakazu Sugiyama
Dr. Tatsuoki Kono
Development of Efficient Transition Metal Oxide-based Electrocatalysts toward Alkaline Water Electrolysis
Dr. Yuuki Sugawara
Japan
Tokyo Institute of Technology
Catalytic ammonia synthesis from NOx for diversification of ammonia supplies
Dr. Yuichi Manaka
Japan
National Institute of Advanced Industrial Science and Technology
Session Chairs
Dr. Takashi Kuzuya
Dr. Tatsuoki Kono
Process Simulation and Economic Evaluation of 500 kW Polymer Exchange Membrane (PEM) Electrolysis System
Mr. Adam Mohd Izhan Noor Azam
Malaysia
Universiti Kebangsaan Malaysia
Preparation and Characterization of Solid Polymer Electrolyte Membrane Based on Sulfonated Graphene Oxide
Mr. Leong Kok Seng
Malaysia
Universiti Kebangsaan Malaysia
Development of 2D-catalyst layer for PEFC using inkjet printer
Mr. Shinya Sato
Japan
Osaka Metropolitan University College of Technology
Session Chairs
Dr. Junji Inukai
Dr. Takashi Kuzuya
Comparison of fuel cell powertrains & alternative fueling methods for marine applications
Mr. Panagiotis Manias
UK
University of Southampton
Liquid Hydrogen Infrastructure for the Port of Southampton
Dr. Stephen turnock
UK
University of Southampton
HIGH ENTROPY ALLOYS AND MULTIMETALLIC NANOPARTICLES AS DISCOVERY PLATFORM FOR ELECTROCATALYSTS
Dr. Matthias Arenz
Switzerland
University of Bern, Switzerland
Session Chairs
Dr. Tatsuoki Kono
Dr.Junji Inukai
CLICK HERE !!
Hydrogen : a new player at the service of the environment and the economy
- European research activities in hydrogen technologies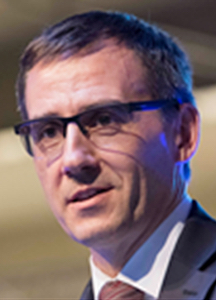 Dr. Laurent Antoni is Public Affairs manager for hydrogen technologies at CEA Liten, the French research and technology organization developoing alternative energies.
Laurent Antoni is since 2016 President of Hydrogen Europe Research, the European research association on hydrogen and fuel cells gathering more than 100 universities and research institutes, member of the Governing Board of the European Clan Hydrogen Joint Undertaking.
He is also President of the Technical Committee of Fuel Cells at the International Electrotechnical Commission (IEC/TC105) and a national representative in different working groups of international organizations (IEA Advanced Fuel Cells, IEA Hydrogen TCP, International Partnership for Hydrogen and fuels cells in the Economy - IPHE).
He contributes to several peer reviewed books and publications.
contact: laurent.antoni@cea.fr
CLICK HERE !!
POLYMER ELECTROLYTE WATER ELECTROLYSIS: BETTER
UNDERSTANDING of the TRANSPORT-/CATALYST LAYER INTERFACE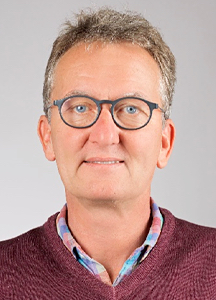 Dr. Felix N. Büchi studied chemistry at the University of Berne (Switzerland) and received his PhD in the area of fundamental electrochemistry in 1989.
After postdoc stay at Deakin University (Australia) he joined Paul Scherrer Institute in Switzerland, where, since 2002, he heads the Fuel Cell Systems and Diagnostics Group.
Work is focused on the development of porous materials for electrochemical conversion technologies such as PEM fuel cells and electrolyzers, with a focus on characterization by electrochemical and X-ray imaging technologies.
Dr. Felix Büchi
Switzerland
Paul Scherrer Institute