Area1 Policy and Integrated Concept
Technology and Policy
Session Chairs
Dr. Kazuhiko Ogimoto
Dr. Takeyoshi Kato
CLICK HERE !!
Solving the Challenges of Transitioning to 100% Clean Electricity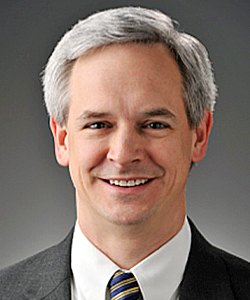 Ben Kroposki, PhD, PE, IEEE Fellow
Director – Power Systems Engineering Center
National Renewable Energy Laboratory
Dr. Ben Kroposki is the Director of the Power Systems Engineering Center at the National Renewable Energy Laboratory (NREL) where he leads NREL's strategic research in the design, planning and operations of electrical power systems. He has over 30 years of experience in the design, testing, and integration of renewable and distributed power systems and has more than 150 publications in these areas with over 9,000 citations. Dr. Kroposki received his BSEE and MSEE from Virginia Tech and Ph.D. from the Colorado School of Mines. Dr. Kroposki is the recipient of the IEEE Power & Energy Society (PES) Ramakumar Family Renewable Energy Excellence Award. This award has been established to recognize outstanding contributions in the field of developing, utilizing and integrating renewable energy resources in the national and global energy scenarios. As an IEEE Fellow, Dr. Kroposki was recognized for his leadership in renewable and distributed energy systems integration. Dr. Kroposki is also an Adjunct Professor at the Colorado School of Mines and University of Colorado and teaches courses on integrating renewable energy into power systems.
RE for Sustainable Development, Mitigation and Scenario
Session Chairs
Dr. Kazuhiko Ogimoto
Dr. Takeyoshi Kato
Assessment of Various Flexibility Resources for Power Demand-Supply Balancing by using Simplified Analysis Model
The effects of solar home systems on quality of life: Narratives from rural households in the Philippines
Dr.Jordi Cravioto
Japan
Institute of Advanced Energy, Kyoto University
Quantitative Evaluation of Power Plants for Decarbonization Using Power Market Simulation Technology
Mr.Masaya Deguchi
Japan
Mitsubishi Heavy Industries
OPTIMAL ALLOCATION OF CURTAILMENT RATIO OF PV POWER OUTPUT IN DIFFERENT LOCATIONS IN CONSIDERATION OF REDUCTION IN AGGREGATED PV POWER
Quantitative evaluation of measures to secure flexibility using interconnection lines in Japan's nine interconnected areas
Dr.Nobuyuki Yamaguchi
Japan
Tokyo University of Science
Evaluation of Power Flexibility of Distributed Energy Resources Using the Power Supply-Demand Analysis Model
Dr.Takashi Ikegami
Japan
Tokyo University of Agriculture and Technology
Poster Session
Session Chairs
Dr. Atsushi Kurosawa
Dr. Taketoshi Kato
Model analysis of energy carriers with fossil fuel conversion under CO2 emission reduction
Mr.Kodai Hiruma
Japan
Tokyo University of Agriculture and Technology
Rural Japanese Households and Their Perception of Electric Vehicles as Sustainable Mobility
Mr.JUAN SEBASTIAN ESCOBAR CRUZ
Japan
KYOTO UNIVERSITY GSAIS
RE and Climate Change, toward carbon neutral(DACS, CCS etc)
Session Chairs
Dr. Atsushi Kurosawa
Dr. Taketoshi Kato
Market and Management
Session Chairs
Dr. Yoh Yasuda
Dr. Atsushi Kurosawa
Area3 Solar Thermal
Oral Presentation
Ⅰ Solar collecting technology
Session Chairs
Dr. Takashi Ikegami
Dr. Koji Matsubara
Design and performance evaluation of a 3-dimensional solar concentrator with different directional acceptance angles
Ms. Aissatou MBOUP
Japan
Tokyo University of Agriculture and Technology
Experimental and numerical study on gas-solid flow in a spout fluidized bed for solar energy conversion
Development of control device for solar thermal systems in cold regions
Mr. Enkhjin Gantulga
Mongolia
National University of Mongolia
Ⅱ Solar-driven systems
Session Chairs
Dr. Nobuyuki Gokon
Dr. Adiyabat Amarbayar
NUMERICAL STUDIES ON HEAT/MASS TRANSFER ENHANCEMENT OF PCM FLUID FOR SOLAR CHEMICAL HEAT PUMP
Proposal and Performance Prediction of High-temperature Heat Output System of Solar Heat Collector Combined with Adsorption Heat Transformer Cycle
Numerical Simulation of Thermochemical Carbon Dioxide Splitting Using Steady Flow Approximation
Experiment on Thermochemical CO2 Splitting Using Ceria Foam Device at the Highest Temperature of 1600℃ for Reduction
Ⅲ Thermal energy storage
Session Chairs
Dr. Hironao Ogura
Dr. Atsushi Akisawa
Development of Iron-manganese oxide redox material and its reduction kinetics for high temperature thermochemical storage application
Development of high temperature furnace and PCM capsules to study the melting dynamics for high temperature latent heat storage system
Invited Speech
CLICK HERE !!
Opportunities and challenges for direct use of concentrated solar thermal energy to decarbonise high temperature process heat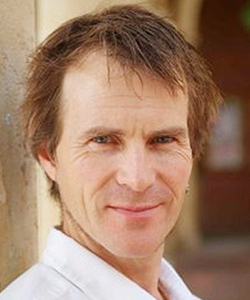 Graham "Gus" Nathan, Prof., Ph.D.,
Gus Nathan is a Professor in Mechanical Engineering at the University of Adelaide, the inaugural Energy Professional of the Year from the Australian Institute of Energy, SA, a Fellow of the Combustion Institute, a recipient of a Discovery Outstanding Researcher Award from the Australian Research Council and an ATSE KH Sutherland medallist. He was the bid leader for, and is now the Research Director of, the national $215m Heavy Industry Low-carbon Transition Cooperative Research Centre, the HILT CRC. He has led the development of six technology platforms, three of which are in ongoing commercial use and include the flame for Sydney Olympic Relay Torch, while three are currently being upscaled to decarbonise heavy industry. He has published some 300 papers in international journals, 250 in peer reviewed conferences, 50 commissioned reports and 13 patents.
As a co-founder of the international ISF Workshop, Professor Nathan also specialises in the joint development and application of both advanced laser diagnostic measurements and numerical models to de-risk emerging technologies in hydrogen production and heavy industrial processes. He also leads the Alternative Applications program in the $87m Australian Solar Thermal Research Initiative, which aims to lower the cost of solar fuels production, and a $14m ARENA funded project to introduce concentrating solar thermal into the Bayer Alumina process. He has worked closely with industry throughout his career, beginning with a 13 year industrial lectureship and followed, more recently, as the founding chair of the international High Temperature Minerals Processing (HiTeMP) Forum.
Dr. Graham Nathan
The University of Adelaide
Poster Presentation
Session Chairs
Dr. Yoshinori Hamamoto
Dr. Maurizio Sasso
Invited Speech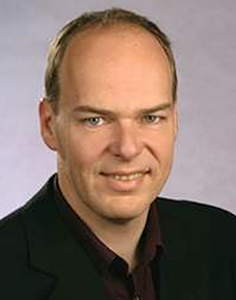 Prof. Dr. Klaus Vajen is director of the Institute of Thermal Engineering at the University of Kassel, Germany, where he holds the chair of Solar- and Systems Engineering, and furthermore distinguished professor of the Technical University of Kyrgyzstan in Bishkek. He holds a PhD in applied physics and is (co-)author of 300+ publications about (solar) thermal engineering, university education and energy policy. He is founder and director of the MSc-programme "Renewable Energies and Energy Efficiency" at the University of Kassel, as well as founder and head of the council "University Educations on Renewable Energies" with 120+ professors from German speaking countries. He developed and coordinates the Europe-wide PhD-education on solar thermal technology, together with Professor U. Jordan.
Klaus was member of the ISES Board of Directors from 2003-2011 and is a member again since 2018. He was Vice-president of ISES 2006-2007, founder of Young ISES (together with J. McIntosh) and Chair of the Solar World Congress 2011 in Kassel. Since 2019, he is the president of ISES.
Area9 Geothermal Energy and Ground source Heat Pump