Outline
Show Title:
The 8th RENEWABLE ENERGY 2013 EXHIBITION
Dates:
July 24 (Wed) - 26 (Fri), 2013 10:00 - 18:00 (10:00-17:00 on July 26)
Venue:
TOKYO BIG SIGHT
Admission Fee:
Free of charge
Organized by:
Japan Council for Renewable Energy
Co-organized by
(tentative):
Supporting Organization
(tentative):
Special Cooperation:
FujiSankei Business i

Japan Council for Renewable Energy (JCRE)
Advanced Technology Paths to Global Sustainability
Exhibition
400 exhibitors from all around the world !!
Exhibitors from all ranges of energy & ecology market will display the very latest products and technology.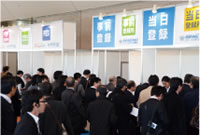 Forum & Conference
Various programs on advanced technology !!
During 3-day exhibition period, keynote session, international forum and organized sessions will be held.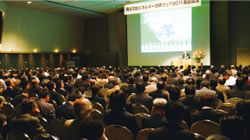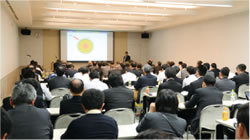 Events
Wide variety of informative and useful events will be held in the exhibition hall !!
Workshop
Exhibitors present their new technologies and solutions in this stage.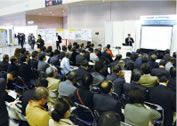 Academic gallery
Gallery for renewable energy research in universities and national / public institutes.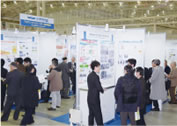 Policy corner
Special area to inform the policy on renewable energy in Japan.